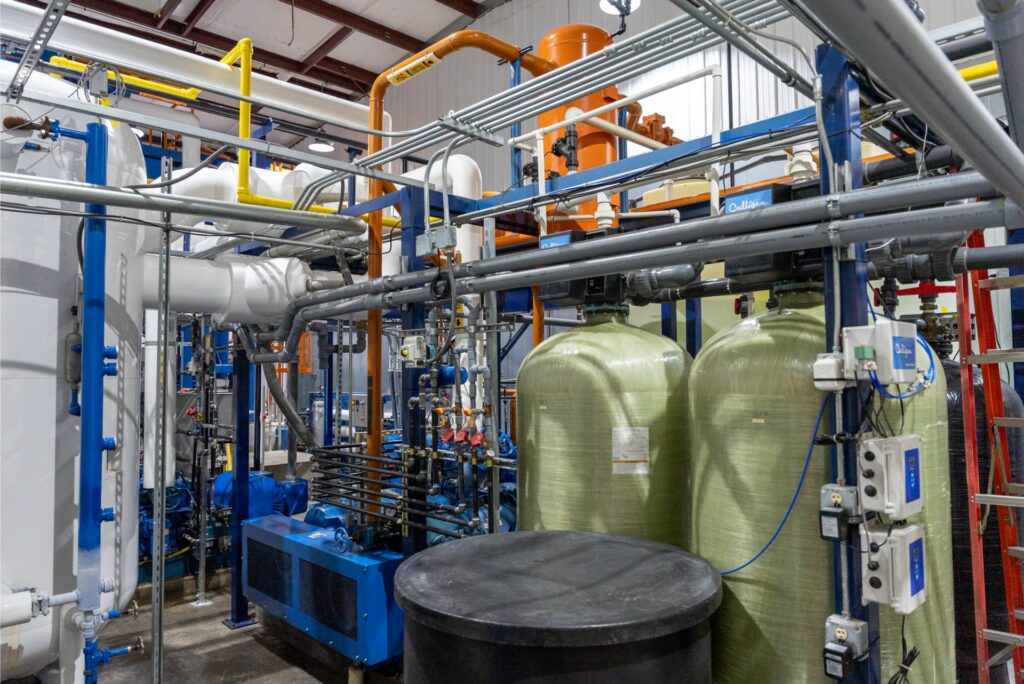 Step 1
Our water is filtered and lab tested to give us pure, bottled-water quality water that makes crystal clear ice.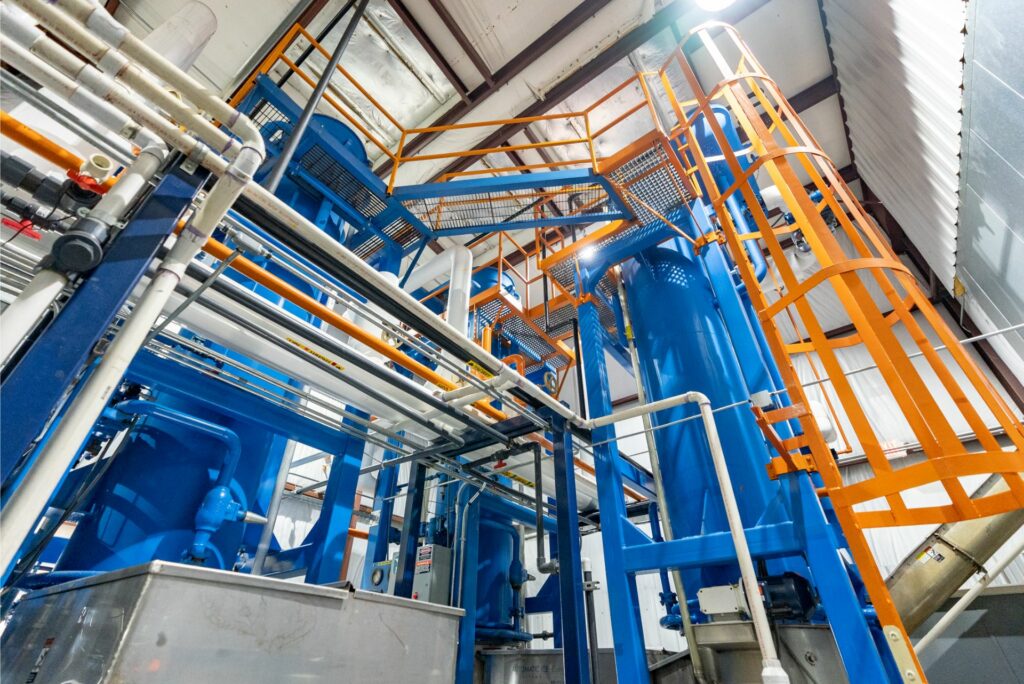 Step 2
The filtered water is fed to three Vogt P34 tube-ice makers, going from a cool 54 degrees to frozen clear cubes in less than five minutes. These ice makers currently produce 200 tons of ice each day.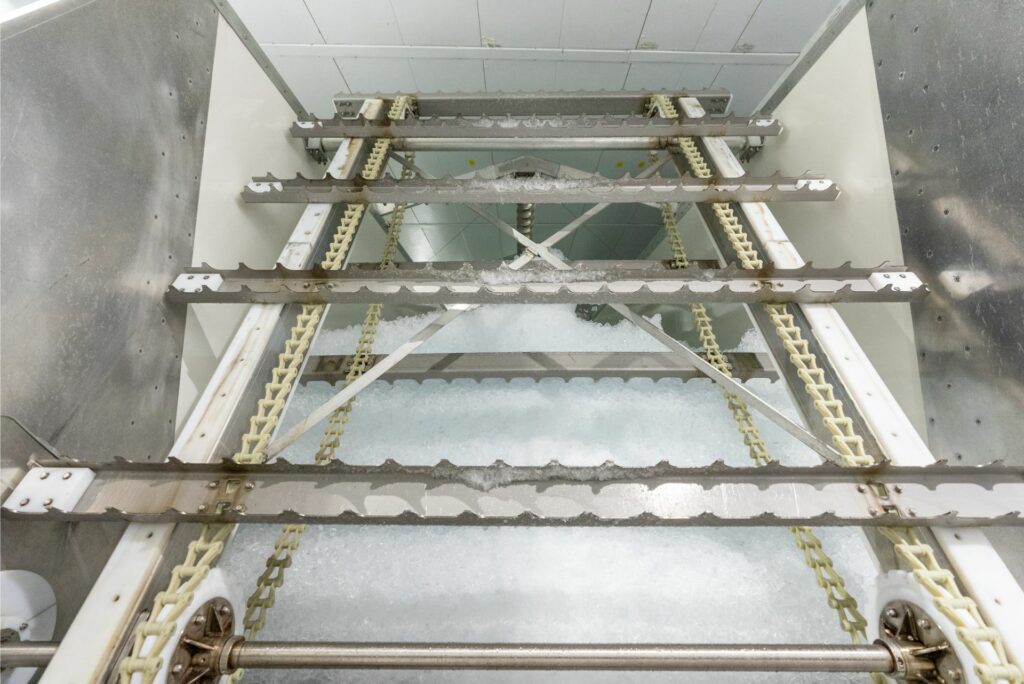 Step 3
The ice then falls from the ice makers into our enclosed stainless steel auger system and is taken to a sealed room where it is briefly stored in a food grade ice bin. The bin system helps to prevent damage to the ice, reducing any crushing or chipping.
Step 4
The ice travels from our storage bin through enclosed stainless-steel augers to our baggers. The ice is measured and filled into each bag by the bagger and heat sealed shut. Each bagger will produce a 10-pound bag of ice every 2 seconds!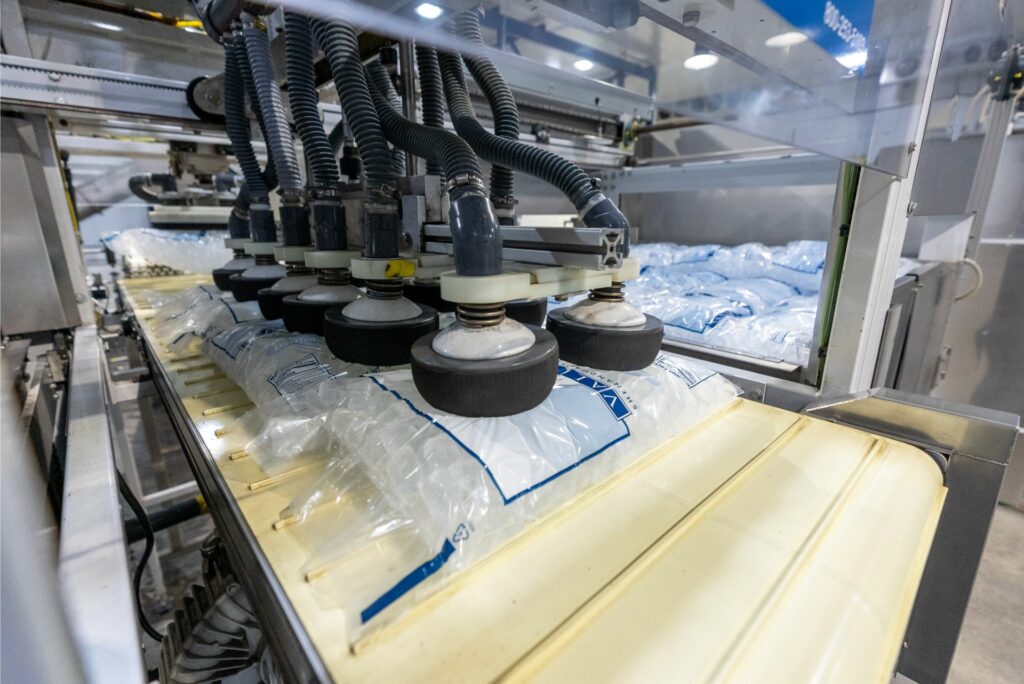 Step 5
The bag then drops onto a conveyor where it rides to a robotic palletizing system to be stacked on pallets.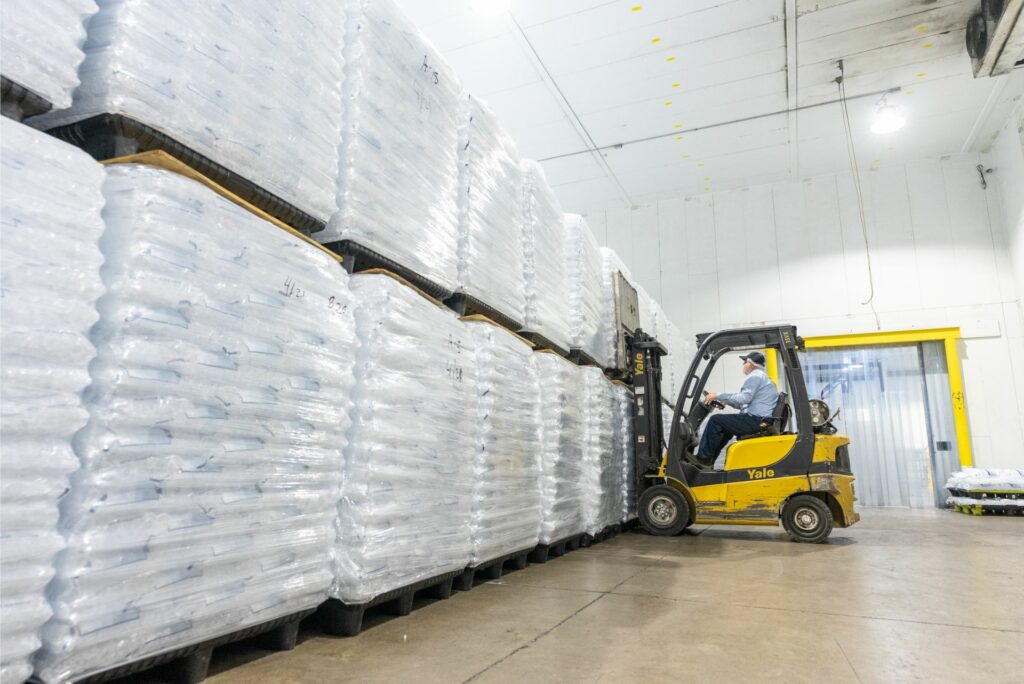 Step 6
Each pallet is then shrink wrapped and stored in our 10-degree freezer.

Our automated manufacturing process ensures our ice meets rigorous Packaged Ice Quality Control Standards (PIQCS) that are the gold standard in our industry.